---
Here at 6 Degree Fitness we are committed to helping you lose weight and get in the best shape of your life!  Read our story below to find out how Lakewood and Long Beach residents are coming to our gym and getting fit.
Real People, Real Results!  Here are just a few of many Success Stories from our current Members: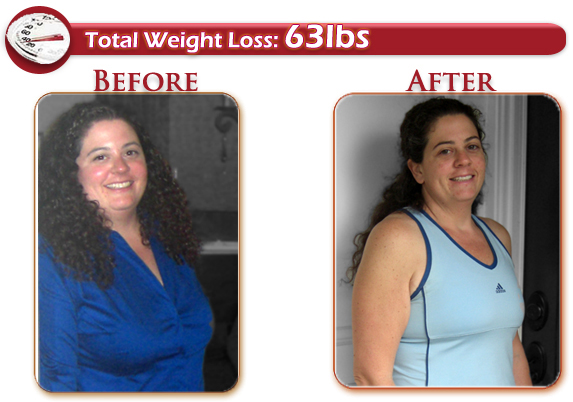 I have been working out at 6 Degree Fitness with Emre for the last 18 months. He has been a tremendous partner in helping me get fit and achieve my fitness goals. At our first meeting I had vague goals to lose weight but nothing specific. I knew I needed to make a change. His constant support and encouragement as well as his nutrition and strength training expertise has helped me to lose over 60 lbs and become stronger and more confidant. His encouragement and vigorous workouts continue to challenge me both physically and emotionally, pushing me to work hard and succeed.
- Megan
---
Welcome to 6 Degree Fitness!
What were are all about:
Our gym specializes in getting outstanding results which will keep you coming back week after week to shed the pounds and get the body you've always wanted.
We started this gym because as we got older we started losing that young, everlasting energy, and it was getting hard to keep up with activities we loved.  Fortunately we found that hope is not lost!
We wanted to make a place that felt like home, where everyone feels accepted.
We wanted to learn how to eat healthy without feeling starved or eating cardboard-like products.
By working out and getting into shape we can reverse the aging effects, feel healthier, have more energy throughout the day, and look better than ever!  Who doesn't want that?
---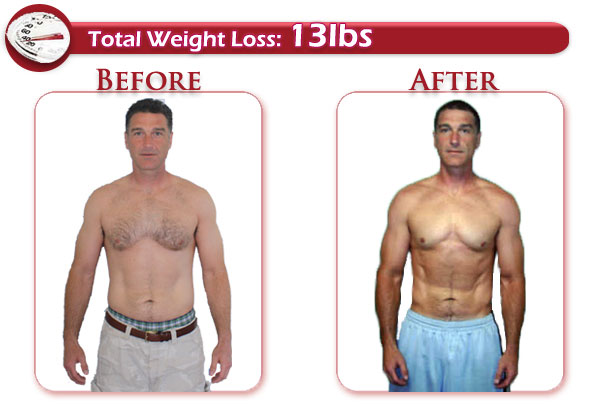 "About 5 years ago I decided I needed to make some life changes.  I was 203 pounds and had given up on thinking about nutrition, which had a negative effect on my mental and physical well being.  I changed my diet and I started to exercise at home, but it just wasn't enough so I joined 6 Degree Fitness.  I thought I was in pretty good shape when I started there at 181 pounds.  After my free consultation I decided to get a trainer and Emre helped me to lose another 20 pounds and 5 inches off my waist.  I've gained muscle mass and I am more defined than I've ever been in my life.  I'm 40 years old and I'm in the best shape I've ever been in.  Thanks Emre and 6 Degree Fitness!"
-Alan
---
Wouldn't it be nice to have people say, "Wow, you look great!  What's your secret?"
At 6 Degree Fitness have found the answer to that secret and would love to share it with you!  The first step to finding the answer is throwing your excuses out the window.  Some of these might sound familiar:
I don't have enough time
I'm too tired
It's way too expensive
I'll lose motivation
Working out hurts/ has caused me injuries
I don't know where to start
Everyone will be looking at my body
These excuses will only hold you back from getting amazing results, and we take special care at our gym to help you get past them.
Priorities: Turning Goals into Realities
Our bodies should be one of our top priorities.  We spend thousands of dollars on cars and repairs only to get a new one every 5-10 years.  But since we only get one body, it needs to look and work as best as possible for as long as possible!  When was the last time you spent money improving your health?  It should be at the top of your list of expenses.  If we don't have good health the rest of our life will crumble.
I'm sure we can also agree that if you have spent money on diet pills, all-in-one home workout machines, or easy workout home videos…they are a complete waste of your time and money!  Despite the misleading infomercials, the perfectly chiseled fitness models in these commercials did not get their bodies from these bogus contraptions. They got their perfect bodies from REAL workouts and REAL nutritional strategies.
The hardest part of any workout is convincing yourself to get dressed and show up.  Devoting some time and energy to showing up is all we ask.  Pretty simple right?
At 6 Degree Fitness you will learn:
Respect: We have a wide range of members all different sizes and all different strengths.  We are all working together to get fit.  By simply showing up our members will respect that you've made the choice to take your health serious, no matter where you start.
Fitness: We know it can be hard to get started that's why when you sign up you get a free consultation with one of our Certified Trainers.  They have worked with all kinds of people and are willing to listen and teach you the best way for you to use the gym.
Nutrition:  Our trainers will also guide you to eat the right, delicious tasting foods, that will have you burning serious amounts of body fat as you sculpt your new body faster than ever thought possible.
Self-Confidence:  When you show up you will get amazing results. Get ready for compliments to start coming your way.  People love hard workers and you'll be part of that club.
---
When you become a member of 6 Degree Fitness, our skilled staff will not only offer you the expertise and tools necessary to reach your targets, but also provide you the personal support needed to transform your life.  When YOU succeed, we succeed!
Call, come by, or contact us to schedule your FREE consultation, explore the gym and learn new ways to improve your body!
6 Degree Fitness Center provides the best gym in the Long Beach, CA Greater Area weight loss, athletic, fitness, health and fitness centers needs. We are fitness center Long Beach, CA - gym Long Beach, CA - fitness club Long Beach, CA - weight loss Long Beach, CA - Long Beach fitness center - Long Beach gym